The GEM Debate:
SNL Skit "Dumb".. A "Sign" Of The Times? 
Being politically correct is no fun!  If it were, Saturday Night Live would be a little less lively and that's the space in which we find today's debate.
Marlee Matlin, famous actress extraordinaire, has pronounced an SNL skit "dumb."  Please, oh, please, stop the presses!  Last week in New York City and surrounding areas there were press conferences a plenty during which sign language interpreters were on site.  As you can imagine the interpreters were trying to convey the tone of the speakers as well as the severity of the message; they were doing their jobs.  Well, in walks SNL with one of their "skits" (I use the quotes sarcastically) and basically funny ensues.
Emulating the original interpreters' gestures with exaggerated passion, the SNL cast chose to use made up signs at times in the skit instead of correct American Sign Language.  The signs they used were what you and I would use if, say, we were on opposite sides of a noisy street trying to convey information.  It isn't sign language, but it can be understood nonetheless.  And this substitution Matlin, deaf since she was a toddler, finds "dumb".
Now in the skit there is a lot going on as you can see.  I, while not nearly a dedicated watcher of SNL, am a fan of their work.  In this skit they poke fun at people with Chris Christie, geography with the Jersey Shore reference, stereotypes with the personality of the people of Jersey; and then there is the discipline of sign language.  I see why Matlin is offended.  As a former resident of New Jersey I feel slighted, but it doesn't make the skit "dumb."  Matlin accused SNL of making fun of a language, but didn't they make fun of the dialect of Christie, too?  Isn't that what every television show does every time they tell a joke with an Asian reference and don't bother to use real Asian names?  What about when there is a British actor that has to say "rubbers" just to make the scene funny when clearly they've been in America long enough to know that they are rain boots.  You can see where I'm going here, right?
I've seen Matlin in a few different roles.  My favorite is Seinfeld where she plays a deaf woman and there is humor built around the characters' inability to hear.  I don't understand why this is any different.  The ability of those sign language interpreters is not being called into question, nor is the importance of their role.  Like all SNL skits they are taking something that people noticed and may have mentioned, and made it into a spectacle.  I would even bet that the skit (with Matlin's denunciation of it) has brought even more recognition to the signing community.  But when things are close to our hearts it is very hard to find the humor.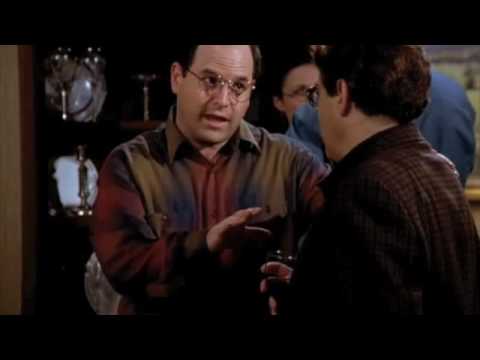 This is a debate forum.  I definitely encourage you to correct me if you feel I am wrong.  I think that you shouldn't do something to blatantly hurt feelings.  Period.  But I also realize that we as a people are unique and that difference can be funny at times.  Being politically correct has never been suggested as a way to relieve stress or make you live longer.  Funny?  Now that's the ticket. (Couldn't resist that old Jon Lovitz, SNL alum, quote.)
So what say you?  Should SNL have a hands off policy?  What did you think of the skit?  Let's hear ya!
More from GEM
The GEM Debate: Did Tracy Morgan's Anti-Gay 'Gags' Cross The Line?
The GEM Debate: Can You Say Anything In The Name Of Comedy? (VIDEO)
Is Parent Blogging The New Shock TV?
Ella Rucker is a mother of a two-year-old girl and the guardian of two boys. She is currently working on dispelling the myth that being a "stay at home mom" has anything to do with staying at home. Ella moved from Ohio to New York City twelve years ago where she is currently assisting the head GEM and proving that sticking your neck out just might help you win the race. She loves to read about the "mental laws" and seeing them work in her life, but her greatest joy is laughing madly and wildly with her daughter who amazes her everyday. You can also find her writing for mochamanual.com or by following her tweets @ellalaverne.