Survivor Stories:
Jennifer Manghisi
How did you first find out you had cancer?
One night when I was getting ready for bed I noticed that my right nipple was bleeding. The breast felt harder than the left breast and I was definitely concerned about the blood. I was under the impression that the only way a woman could find she had cancer was by finding a lump.
How did you react when you heard the news?
I was with my mom and dad when I heard the news in the doctor's office. Initially, I cried. I just kept crying for what seemed like a long time. I couldn't hear anything the doctor said after he broke the news to me. I was absolutely crushed. I was 24 years old and I thought having cancer was going to completely ruin the rest of my life. I was scared. I was upset. I had no clue what to expect from that day on.
What course of treatment were you prescribed?
My oncologist suggested that I go through chemotherapy after I had my mastectomy. However, after I finished my chemotherapy treatment, the doctor found a lump on my right breast, which later they determined was cancer. I had surgery again to remove the rest of my breast tissue, and then I had another round of chemotherapy and finally radiation.
What most surprised you about your treatment?
During chemotherapy I was surprised at how weak and tired I felt. When you're in your early 20′s you feel invincible. You feel like you can do anything so waking up in the morning and feeling like you've been hit by a truck can be shocking. I was surprised at how sick I felt. I completely lost my appetite and my weight was all over the place. It was difficult to feel in control of my life and my body.
What would your advice be to anyone who's just received a cancer diagnosis?
My advice would be to do the things that make you happy. The happiest I was during treatment was when I was doing things I love to do and forgetting that I had cancer. Your mind is so much stronger than your body. Your outlook and attitude are everything.
How long have you been cancer free?
A year and a half!
What lessons did you learn from the experience?
I've learned that when times get rough the only real people you can trust who will be there for you is your family and some select close friends.
If you could send one message to all the Good Enough Mothers out there – what would it be?
Good enough mothers should know that all it takes for their daughters to know how much they love them is to be there for them when they need them the most.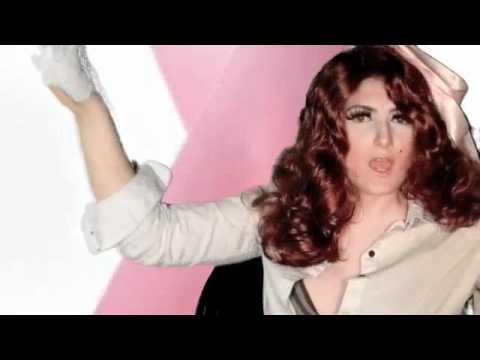 Jennifer Manghisi is a native New Yorker. She is from a small town on Long Island—Lawrence—where she grew up with her brother, mom and dad. She has lived in New York City for the past six years and has worked in many industries from fashion to nightlife to journalism. Her interests include cooking, shopping, and traveling. She currently works for a health care company in midtown. Jennifer is also a patient at Memorial Sloan Kettering Cancer Center and recently published an ebook,  A Sarcastic Guide to Beating Breast Cancer. The ebook is available through Book Tango, Amazon and the paperback version is available on Lulu.
More from GEM
Good Enough Mother Presents… SURVIVOR STORIES 2012! (VIDEO)
Survivor Stories: Eileen Fuentes